DINING IN DOHA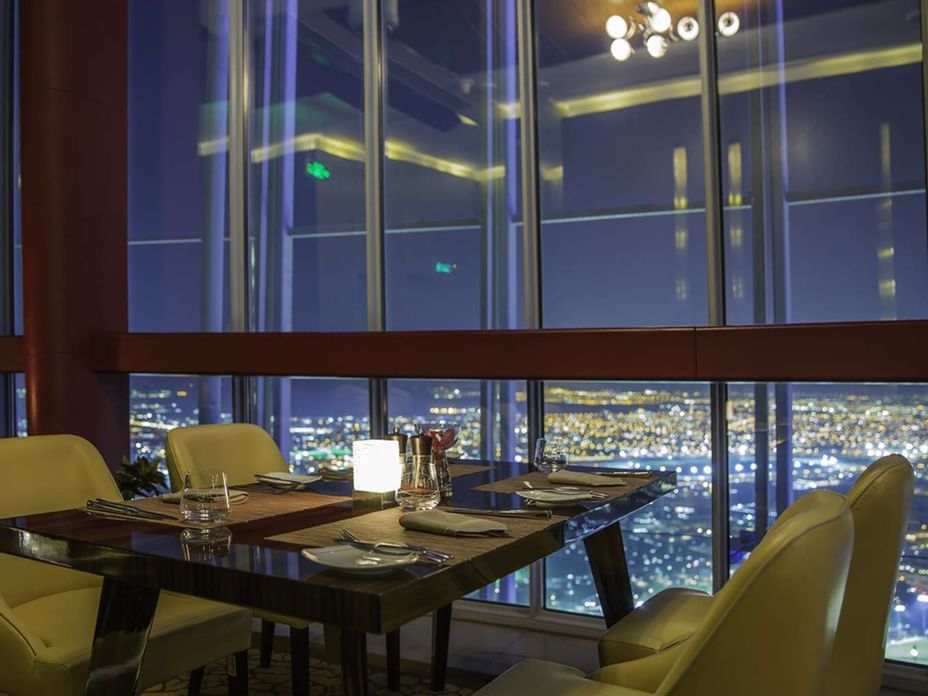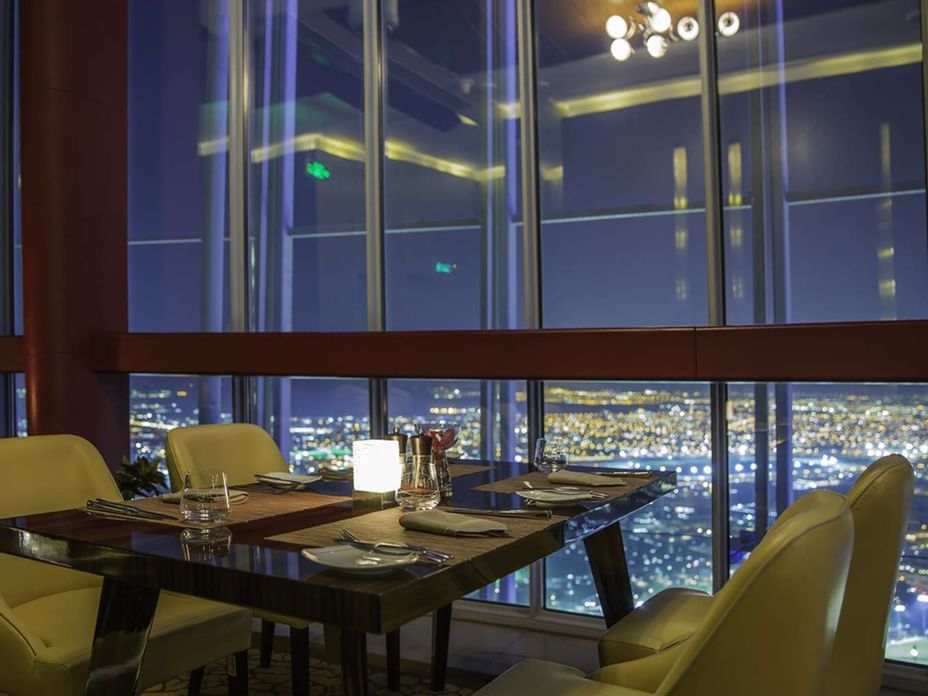 Not sure what to expect from Doha dining? Qatar has a reputation for fantastic Middle-Eastern Arabic dishes, and Doha restaurants offer a selection of the best. But beyond the mezze and the Machboos, Doha is home to exceptional international dining choices with everything from hand-prepared sushi and world-class chocolatiers to Wagyu steak and lobster. We've compiled a selection of our top dining in Doha experiences for you to enjoy during your stay.
1.- A Whole New Buffet
The Flying Carpet restaurant seems to have been pulled straight from the pages of One Thousand and One Nights. A fairy-tale setting of a flotilla of flying carpets above you adds to the dining spectacle. This award-winning restaurant is a Doha favourite, serving up buffet variety for breakfast, lunch and dinner every day of the week. This is not your ordinary buffet though, because not only does the setting elevate the experience, but fine ingredients and live cooking stations ensure dishes are just-the-way-you-like. Flying Carpet also offers the famous Torch Brunch every Friday, with a weekly themed menu that changes from Arabic to BBQ, Asian to Tex-Mex.
2.- Dinner and A View
OK, not just one view, but all the views. THREE SIXTY is on the 47th floor of Doha's building-design-icon, The Torch Doha, and is the only revolving-restaurant in the city. The name makes a lot of sense as your view smoothly changes around you and panoramic city views create a setting unique in Doha. What makes this an extra special dining choice in Doha though is not just the view, but the cuisine. The menu is centred around classic Mediterranean inspired dishes, but with plenty of world-flavour for every taste. A THREE SIXTY highlight is the weekend Steak and Lobster nights. We're talking Black Angus ribeye, Wagyu fillet, lobster prepared three-ways, as well as classic T-Bone and New York Steaks. If you ask us, premium cuts and fresh lobster might just be the best start to the weekend.
3.- Tea Is Served
In a destination renowned for its coffee, it's tea-time that steals the show. Views of Aspire Park and the city's skyline set the scene for afternoon tea elegance in Doha. The Tea Garden at The Torch Doha specialises in a refined selection of fine Japanese and Chinese teas including white and oolong. For the complete afternoon tea experience, tea on its own, is of course not enough. Pair your tea time with a tiered array of savoury snacks and sweet treats freshly prepared by the pastry chef. One of our favourite afternoon tea highlights has to be the Picnic High Tea with its miniature picnic table serving-setting and selection of refined picnic style treats and canapes. If the Tea Garden hasn't satisfied your cravings for tea and sweetness, then pop in at Galler on your way to the ground floor where the famous Belgian chocolatier serves and sells tea and chocolate.
Whatever your dining preference, The Torch Doha is home to some of the city's best new restaurants, cafés and lounges and bars. Each venue creates a unique sense of place and welcome, whether you are looking for casual, corporate, romance or family.