RIYAL SAVINGS AT THE TORCH DOHA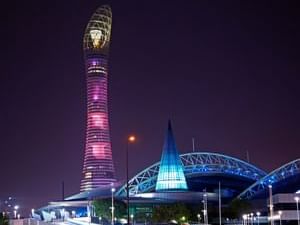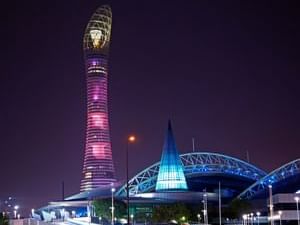 In a land known for luxury-living, there's no shortage of opportunities to splash-out, spend a little extra and enjoy some once-in-a-lifetime experiences. From sailing over azure waters to dune-bashing in the desert, skydiving to falcon handling, there's uncountable adventures to be had in Qatar. Guests staying at The Torch Doha can stay in one of Doha's favourite high-end hotels and enjoy the best of the iconic-design, contemporary amenities, leisure services and relaxed at-home comfort. For guests wanting to experience even more during their Doha holiday but are a little more budget conscious, The Torch Doha has a choice of special offers and deals that make it easy to spend less. We've selected our favourite Doha hotel deals and offers for every type of traveller.
The Foodie
The Three Sixty buffet menu promises dining variety to match the views in Doha's only revolving restaurant. Throughout the week, a selection of dining delights makes it hard to resist holiday-indulgence, from the home-made pasta spectacular on Tuesday and Wednesday to the weekend theme nights extravaganza. Dine in style on Wagyu beef, lobster, Black Angus ribeye and more from an a la carte menu of premium cuts and lobster preparation-variations that's hard to beat in Doha.
The Romantic
A day of together time, whether spent exploring the Corniche, sailing around the marina, or hiding away in your suite is made even more memorable with a romantic after-dark celebration. The Torch Doha's events team can arrange a private setting within the hotel with beautiful views of the city lights. A private dinner of your favourites, rose petal decorations, a heart shaped cake, and of course candles makes romance easy. The romantic surprise package is a favourite of our hotel offers whether you're planning on asking the big question, or for no-excuse needed romance.
The World Traveller
Our Deluxe Rooms offer home comforts, modern amenities and views enough to impress even the most travel-experienced. But for guests that want something extra special, the hotel's Junior Suite Upgrade package at just QR300 adds on more space, more amenities and more views for you to enjoy. With its iPad room controls, its large flat-screen smart TV, customisable mood lighting and of course high-speed Wi-Fi, the Junior Suite upgrade is the perfect Doha hotel deal for travellers who know what they like and are used to the finer things in life.
The Budget Conscious
When you're looking to save and still enjoy excellent cuisine and an elegant setting, then the Flying Carpet Casual Lunch for only QR100 is a must-do. With a menu of tempting main courses, a salad bar of fresh favourites and a soup of the day, you'll be set for a day of exploring more of Doha, with more in your wallet to do it. If you're travelling with children and looking for Doha special offers that don't compromise on quality, then the Casual Lunch is also for you because kids under 12 only pay QR50.