TRAVELLING TO DOHA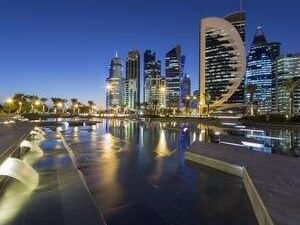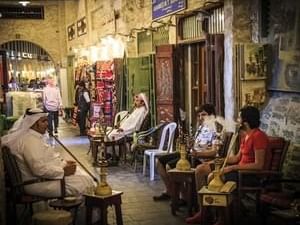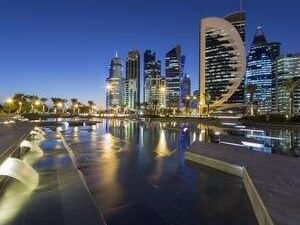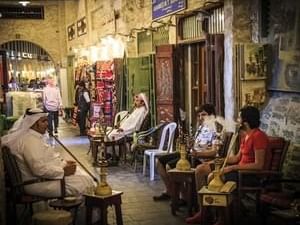 Soak up the beauty of Qatar in its dynamic capital city, Doha. As confident as it is stylish, Doha is a city of contrasts and surprising harmony, from the gleaming ultra-modern shopping malls to its traditional souqs and vibrant markets. Discover the spectacularly atmospheric Souq Waqif, wonder at the sheer beauty of the world-class Museum of Islamic Art or explore Katara.
The wonderfully mild winters of Doha mean you can enjoy swimming in the azure waters of the Arabian Gulf or experience a taste of nomadic Bedouin life in the sand dunes. In the hot summer months as the temperature rises, air-conditioned shopping malls, museums and smart cultural venues will keep you cool and happily occupied.
Before embarking on your trip to the destination of Doha, here are a few things you should know.
Getting Around Doha
In this bustling big city there are plenty of transport options to make getting from A to B straightforward. It helps to get your bearings, so you can plan your day and ensure you get the most from your stay. You'll find the majority of tourist sites are along the waterfront, overlooking the Gulf. To the south is Souq Waqif, the historic heart of Doha, where you'll find the most authentic Arab shops and cafés. If you head north you'll discover West Bay, Doha's futuristic city centre, or even further north there is Katara Cultural Village, a sleek open-air arts complex.
A great and cost-effective way to see the city's sites in on the hop-on-hop-off Yellow Doha Buses. There are also plenty of taxis to choose from, just make sure you choose an approved taxi rank or arrange transportation via your hotel. Alternatively, Uber is also available in Qatar.
Of course, in such a vast city there are plenty of hotels and options of places to stay, but one top choice for luxury accommodation is The Torch Doha. Currently the tallest hotel in Qatar, The Torch Doha hotel sits at 300m high, offering 360° panoramic views across the whole of Doha. The iconic 5-star hotel is a haven for discerning travellers, featuring 163 modern rooms and suites equipped with iPad in-room solution and award-winning restaurants including the only revolving restaurant in Qatar.
Local Knowledge
Travelling to another country can be a stressful experience, but with a little local knowledge travelling to Doha will be a breeze.
Money: the Qatari Riyal is the standard currency. ATMs are widely available, but it's worth carrying a little cash with you as cards are not usually accepted in smaller shops and in the markets.
Tipping: not required. However, it is common to give a bit extra. It is common to round up to the nearest five or 10 riyals in taxis, cafés, bars and restaurants.
Language: Arabic is the official and main language, but English is also commonly used.
Dress: Qatar is a conservative Islamic country. Although it's not compulsory, conservative dress is appreciated. At minimum, men and women should cover their knees and shoulders when not on hotel grounds, but head coverings are not required.
Alcohol: Some zones are alcohol free, most notably The Pearl, Katara and the Souq. These do have excellent restaurants though, so don't let the lack of alcohol with dinner keep you away. Alcohol is available in licensed outlets which are exclusively located in four- or five-star hotels. Private alcohol imports are prohibited.
Calendar: Qatar follows the Islamic calendar, so the working week begins on Sunday and ends on Thursday. Friday and Saturday are weekends, usually with different opening hours than other days. Ramadan and Eid are the biggest holidays and during these occasions many places are closed or function on reduced hours.
Must See Sights
The always bustling Souq Waqif is a souq in Doha ("the standing market"). Not only is Souq Waqif home to dozens of restaurants and Shisha lounges, it is also the best place in Doha for shopping. Haggle for jewellery in the Gold Market, graze on cheap homemade cakes and sweet pancakes, or enjoy a feast for the eyes at The Spice Market and Fabric Market. For a glimpse of heritage, don't miss the Falcon Souq, off Souq Waqif. The scale of the souq helps put into perspective the place falconry holds in Qatari society. Leather hooded hawks perch less than an arm's length away, for an up close and personal experience.
The Museum of Islamic Arts is a magnificent geometric architecture museum designed by world-renowned architect I M Pei and set in an extensive landscape of lawns and ornamental trees off the Corniche. With a collection of art gathered from three continents, this is the largest collection of Islamic art in the world, and undoubtedly deserving a visit.
The Pearl is a man-made island development covering 400 hectares of reclaimed land and consisting of residential accommodation, hotels, marina, and retail areas. Here you can enjoy shopping in the many high-end retail shops or walk along the beautiful boardwalk overlooking the marina, offering a variety of international cafes and restaurants.
Islamic Cultural Centre or FANAR as it is otherwise known, is a spiral mosque and one of Doha's most famous landmarks. This replica of the Great Mosque of Al-Mutawwakil in Samarra in Iraq, provides an excellent introduction to Islam through interesting exhibitions, and amongst other things, you can get Arabic lessons here.
The coastal town of Al Zubarah Town and Fort has recently been named a UNESCO World Heritage site. Located about 100km/62miles from Doha, Al Zubarah Town is the only remaining example of a complete Arabian pearl merchant town and one of 6,000 archaeological and heritage sites in Qatar.