Diplomatic Suites
Enjoy Aspire Zone views from our Doha diplomatic accommodation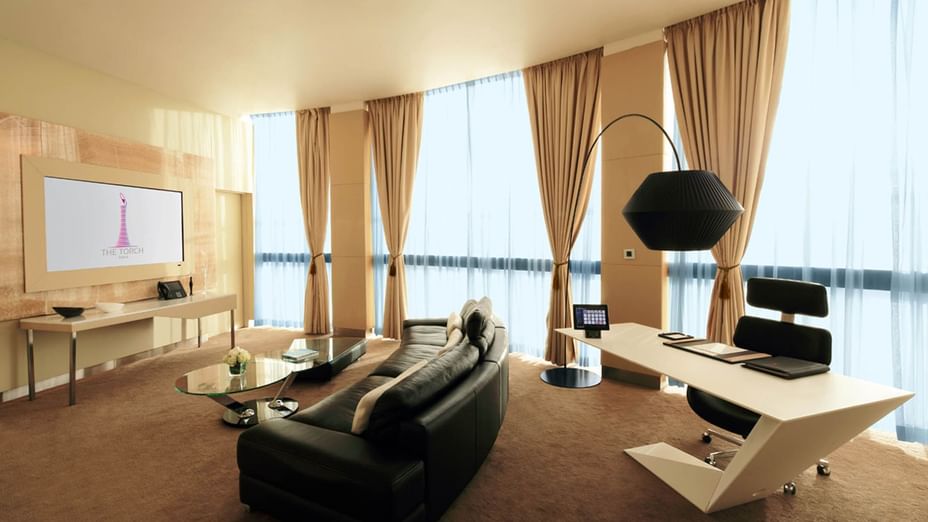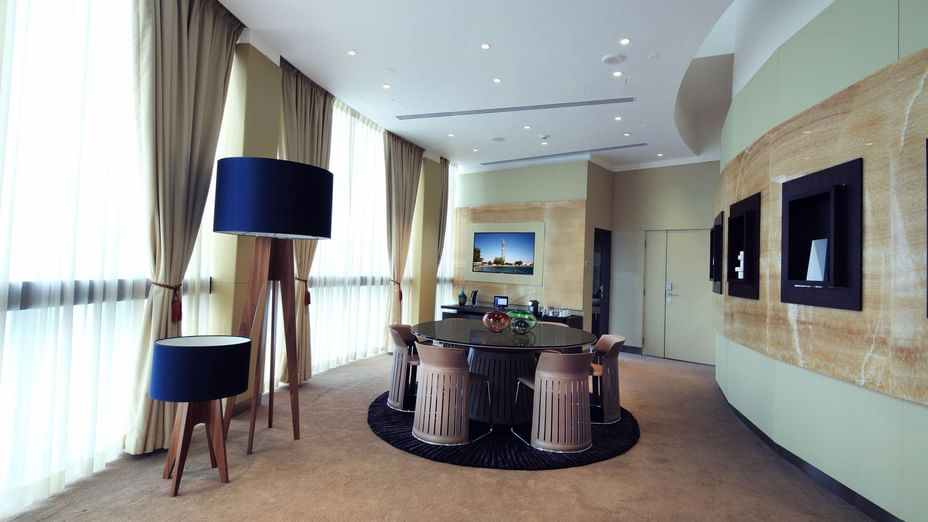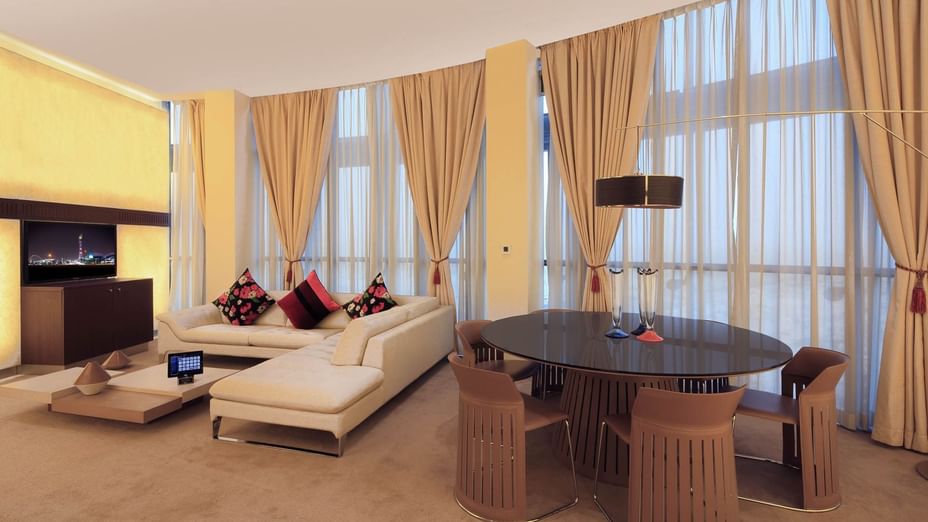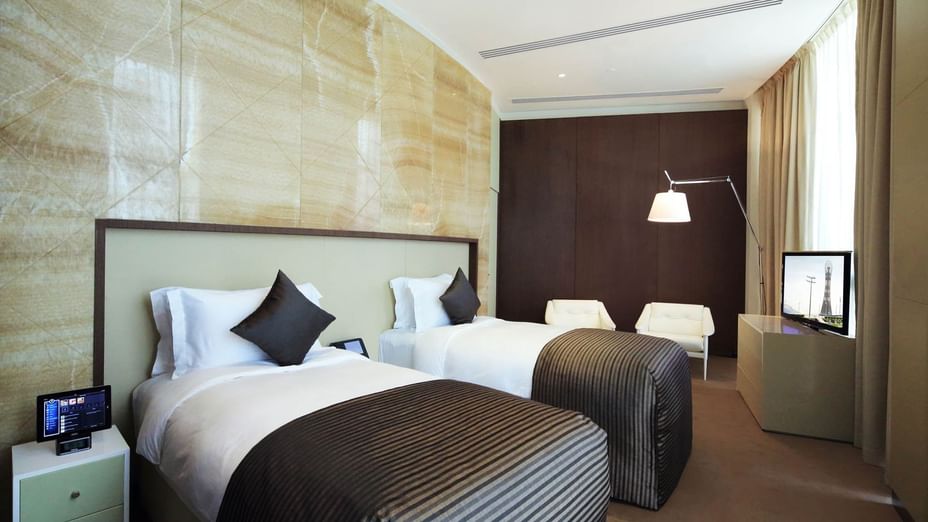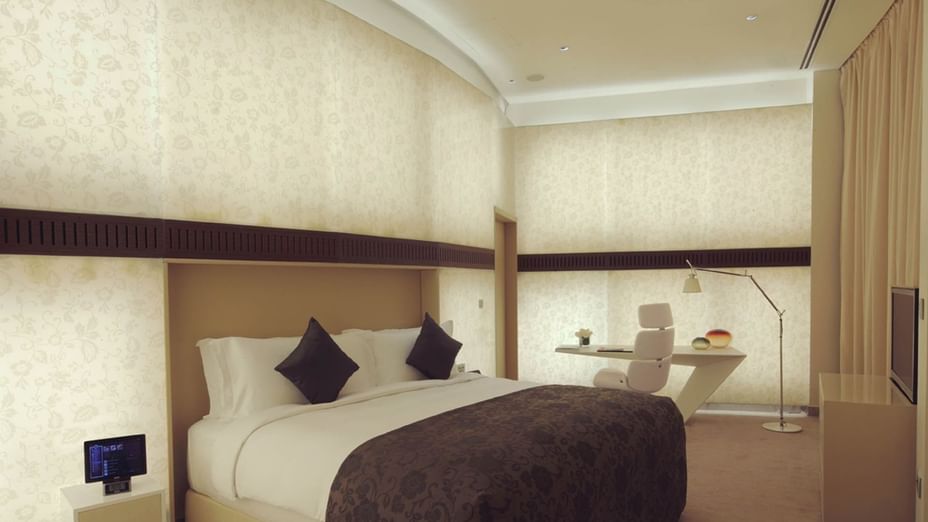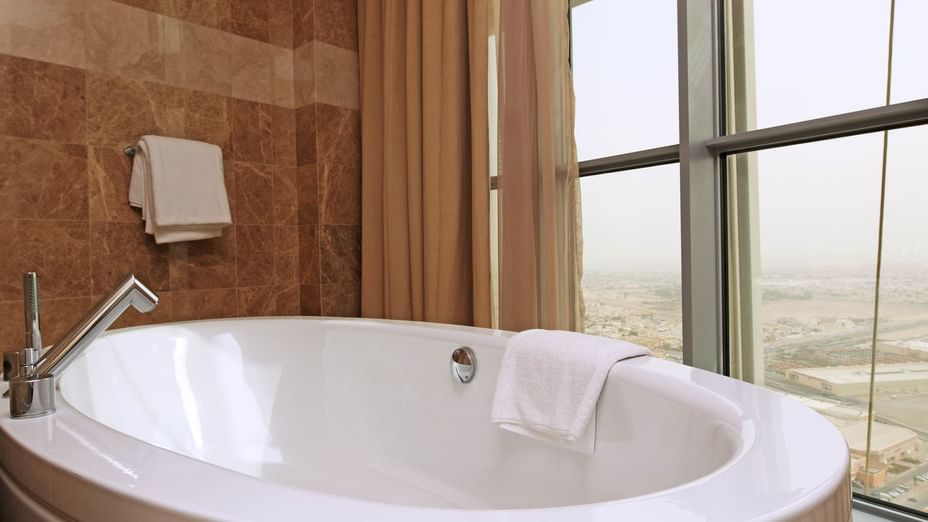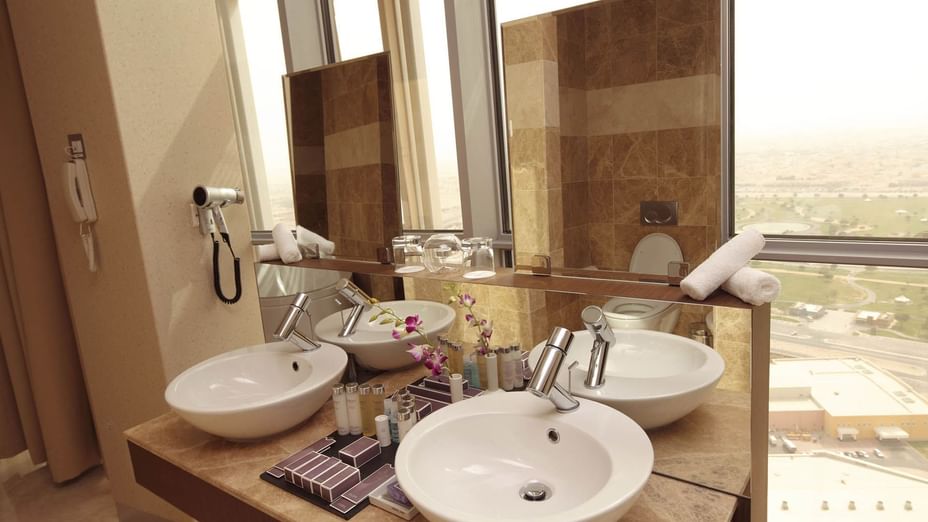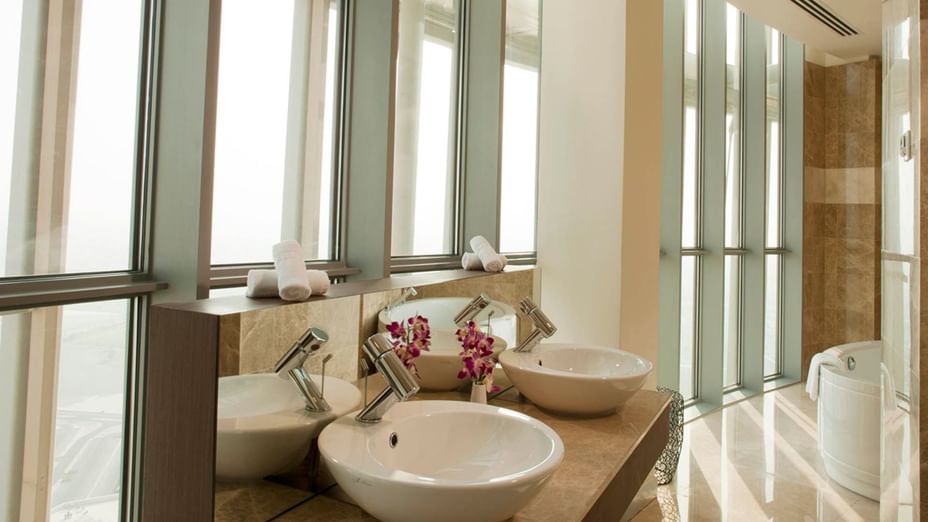 Located on the top floors of THE TORCH DOHA, our Diplomatic Suites offer panoramic views of Aspire Zone with a spacious living room, a dining room and either one or two king-sized bedrooms.
Designed for ultimate privacy, the Suites feature a separate reception area and a private elevator.
Both sized Suites are equiped with an interactive in-bedroom 40-inch LED TV and a 60-inch LED TV in the living room. Also, they feature an iPad based In-Room solution, which offers customised in-room control such as in-room dining ordering, lights control, curtain operation, room temperature control, access to the Internet on iPad devices and TV sets and options for music and radio stations.
The fine Arabic designed glass panels give the Suite an unmatched sense of luxury and impeccable elegance.
View in 3D
You may also like
Explore more others