Mina Hotel and Residences by The Torch, Organizes Successful Beach Clean-Up at Old Doha Port Beach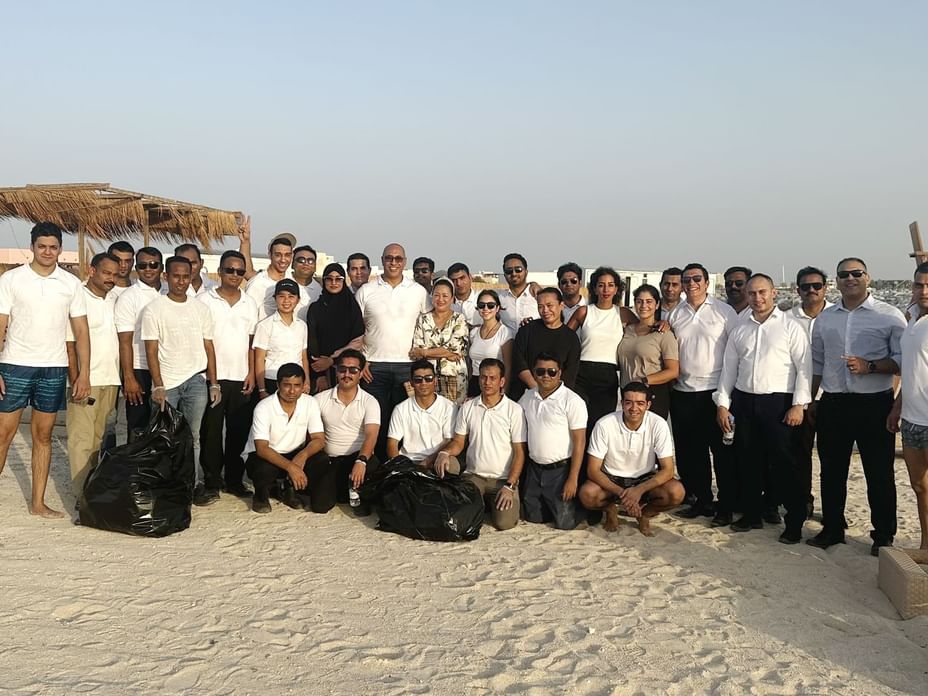 Doha, Qatar, 20th June 2023, Mina Hotel and Residences have conducted a beach clean-up initiative at the Old Doha Port Beach to prepare for the coming summer months and raise awareness for preserving coastal areas.
This initiative provides an opportunity to make an impactful change to the environment and set an example for both private organizations and individuals to be more conscious and know more about the importance of responsible waste management.
During the Beach Clean-Up, associates were provided gloves, trash bags, and other necessary equipment to collect and properly dispose of litter.
An estimate of one kilometer where enough volunteers from THE TORCH DOHA, Al Aziziyah Boutique Hotel and 21 High Street Residence were able to collect plastic bottles, wrappers, cigarette butts, and other harmful pollutants. By removing these items from the beach, the event helped protect local marine life and ensure the beauty of the coastal area for future generations.
"As part of Mina Hotel and Residences' goal to embody and preserve the traditional cultures of Qatar, we feel obliged to play an important role in promoting and raising awareness in keeping our beaches clean and keeping its natural beauty. We highly encourage our associates to be more aware of the effects of marine pollution and that every waste that they collect can make a big difference." Mr. Hicham Oumy, Hotel Manager stated.
Not only will the beach clean-up initiative help beautify our local beach, but it will also contribute to the overall health and well-being of marine life.
About Mina Hotel and Residences
Managed by The Torch & nestled on the prestige Mina District offering 30 rooms Boutique Hotel and upscale 126 apartments with a view to the sea, West Bay and the Cruise terminal. Mina Hotel and Residences properties are composed of different low-rise buildings.
Walls are inclined to reflect the cultural heritage of Qatar. All doors, windows, shutters are wooden with vintage ironmongery.
From the topnotch restaurant and serene lobby to refined design details indulge in a perfect stay with posing contemporary, and minimalist luxury.
Mina District - Old Doha Port, Qatar
Tel +974 4463 5333 | Fax +974 4463 5300
Email: reservation@mina-hotel.com